What began as a simple image has sparked the imaginations of Filipino artists all over the country, inspiring them to fight for what they believe in.
On Saturday, July 17, satirical cartoonist Tarantadong Kalbo shared a digital drawing of "fist people" bending down to appear to resemble the fist bump gesture used by President Rodrigo Duterte and his supporters. The drawing is focused on the person with one fist, which is reminiscent of the raised fist used by activists all over the world who dared to stand up and be noticed among the crowd.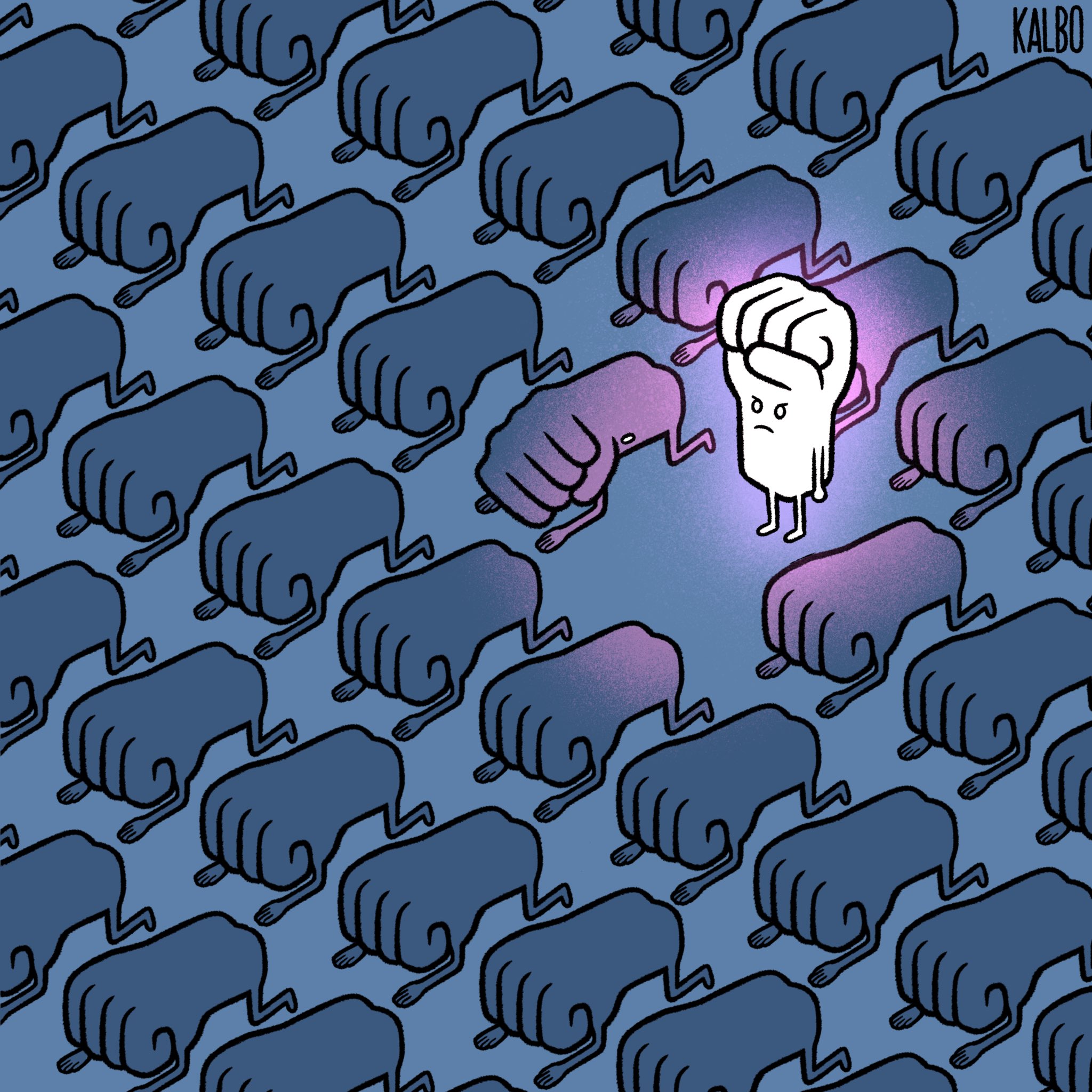 Kevin Eric Raymundo, the artist behind Tarantadong Kalbo, stated that he did not expect anyone to respond to his call to action. Several artists have since joined in and added their own fist people to the drawing, gradually populating the artwork with more "dissenters."
Raymundo took to Twitter three days after he posted his artwork to express his gratitude for the outpouring of support he had received from fellow artists. Starting with artists who posted their own versions of the drawing on Twitter, he eventually compiled several entries into one single image that was then shared on Facebook. However, before his artwork went viral, Raymundo revealed that one of the triggers that prompted him to draw the image was his dissatisfaction with the local art community.
"Mayroon kasing disconnect 'yung nakikita kong art [ng local art community] sa nangyayari sa bansa. So siguro I wanted to jolt people na, 'Makialam naman tayo sa nangyayari,'" he explained.

There is a disconnect between the local art community and current events in the country. I suppose I wanted to startle people, as if to say, "Let's get involved in what's going on."
Filipinos are not unfamiliar with the practice of expressing one's political views through art. During the Duterte administration, Filipino artists have displayed political art on Independence Day and in the days preceding previous State of the Nation Addresses, among other occasions. Artists have also previously used their work to express their opposition to the anti-terror law and police killings.
In hopes that the artwork would inspire Filipinos to muster the strength and courage to take a stand, even if it means starting small, Raymundo created the piece of artwork.